Trip to Devon & Cornwall by Martin (3°€)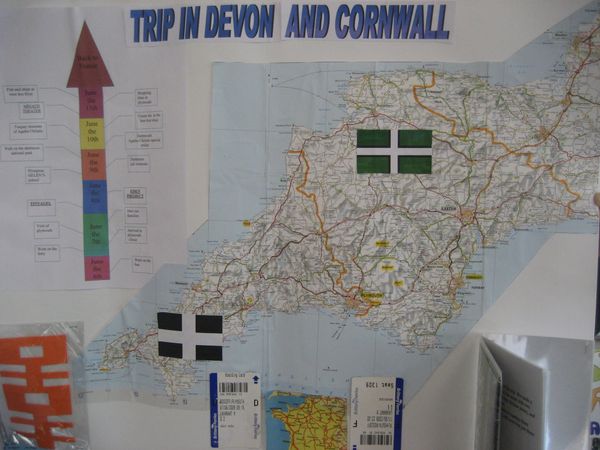 Martin - a talented and most inventive student - created a very original poster which is now pinned on the classroom wall !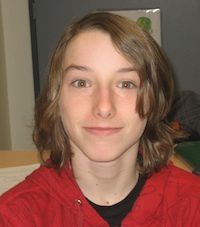 Thank you Martin, I love it when students hand in unexpected homework...

It's not easy to publish on the blog though...Please, come and visit room A19 if you're around...

The first picture (see above) is the poster...


Now, let's get closer...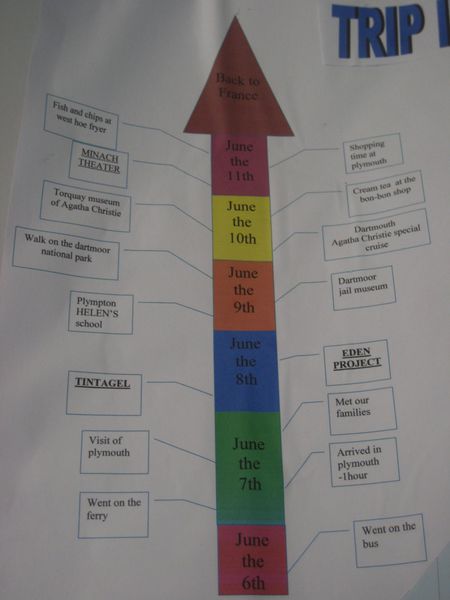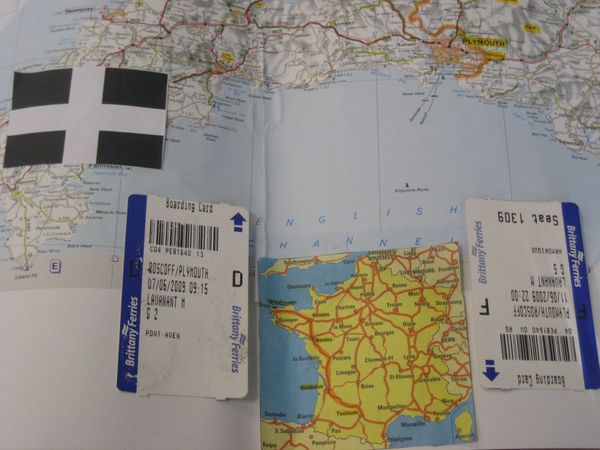 You may have noticed two small covers at the bottom of the poster (see above), one on the right and one on the left...They are the first pages of two little travel books. I've taken pictures of each page but it doesn't look as nice as on the classroom wall.
Please read the text, Martin is a very good writer.