Travel to New-Orleans ! (video watchdojo.com + script)
Travel to New-Orleans (video & script)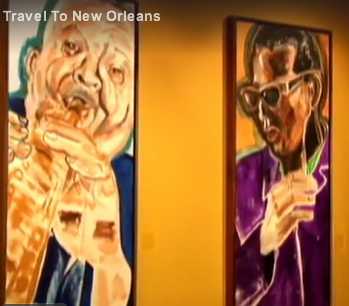 Script : (Please send me a message if you come across a mistake...
I'm not a hundred percent sure of the script)
Click on the underlined words to read their definition.
"This is one of the most unique cities in the United States.
Hi, I'm Rebecca Brayton, welcome to watchmojo.com and today we'll be continuing our travel series with a look at The Big Easy !
Located in Southeastern Louisiana, New-Orleans is the largest city in the State.
Its population of over 300,000 is comprised of a variety of different cultures and ethnicities. The dialect spoken in the city is a hotchpotch bringing together among others English, Cajun French and Spanish words and pronunciation.
This multiculturalism helped make New-Orleans the birthplace of Jazz !
It has also brought with it the famous Mardi Gras festival which takes place around Easter.
The climate of New-Orleans is typified by hot summer and relatively mild winters.
It is also one of the United States most vulnerable cities in terms of hurricanes as it is bordered on most of its sides by water.
The tourism industry was hurt by Hurricane Katrina. The city has since rebuilt and regained its popularity.
Whether it's distinct food, culture and music or even a bustling night out you're looking for, "Laissez les bons temps rouler" in New-Orleans."
Video :