Karibou-Maoré (Welcome to Mayotte), a slideshow by Cyril (3°€)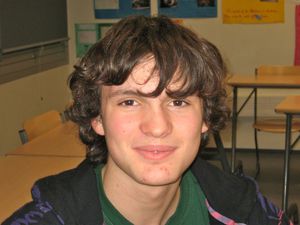 I've been te
aching Cyril for 4 years now and although I've been used to his hard and inventive work, I am still impressed by his talent, energy, humour and the standart of his work...Thank you !
Cyril is now a highly skilled "slideshow maker" ! He's made a few since his first one
when he was in 6°...four years ago...
Here is the latest on Mayote where he spent his last summer holidays with his family :
beaches, baobabs, mangrove, bats, ylang-ylang, tyre-running, vanilla, landcapes, snorkeling, scuba-diving, turtles, dolphins, coral reef and much more to discover !
Thank you for sharing Cyril !