How to make a yummy chocolate cake by David & Valérian (4°option euro)
David & Valérian are happy to show you how to make their favourite French dessert ! Watch the video, try this scrumptious chocolate cake !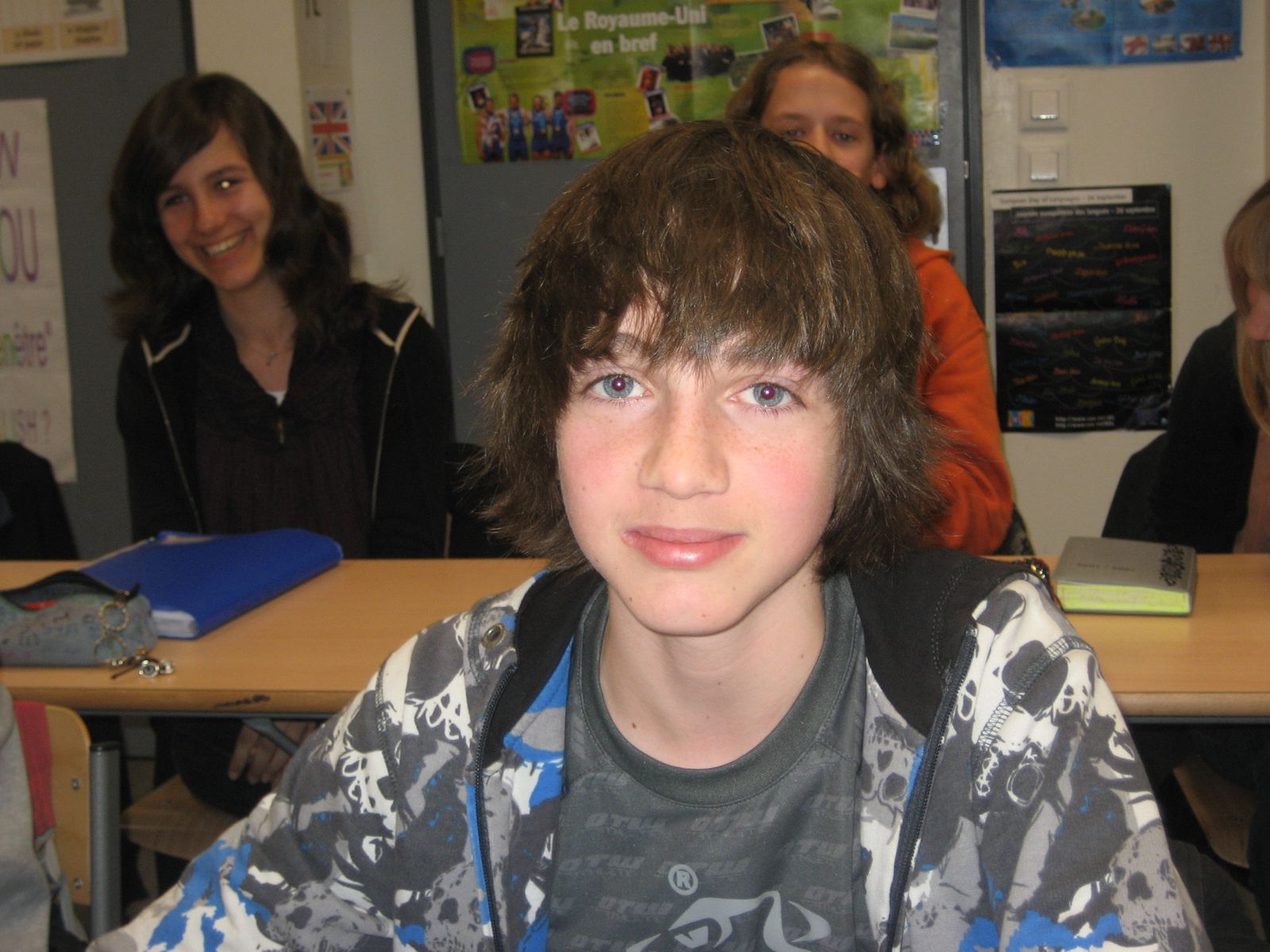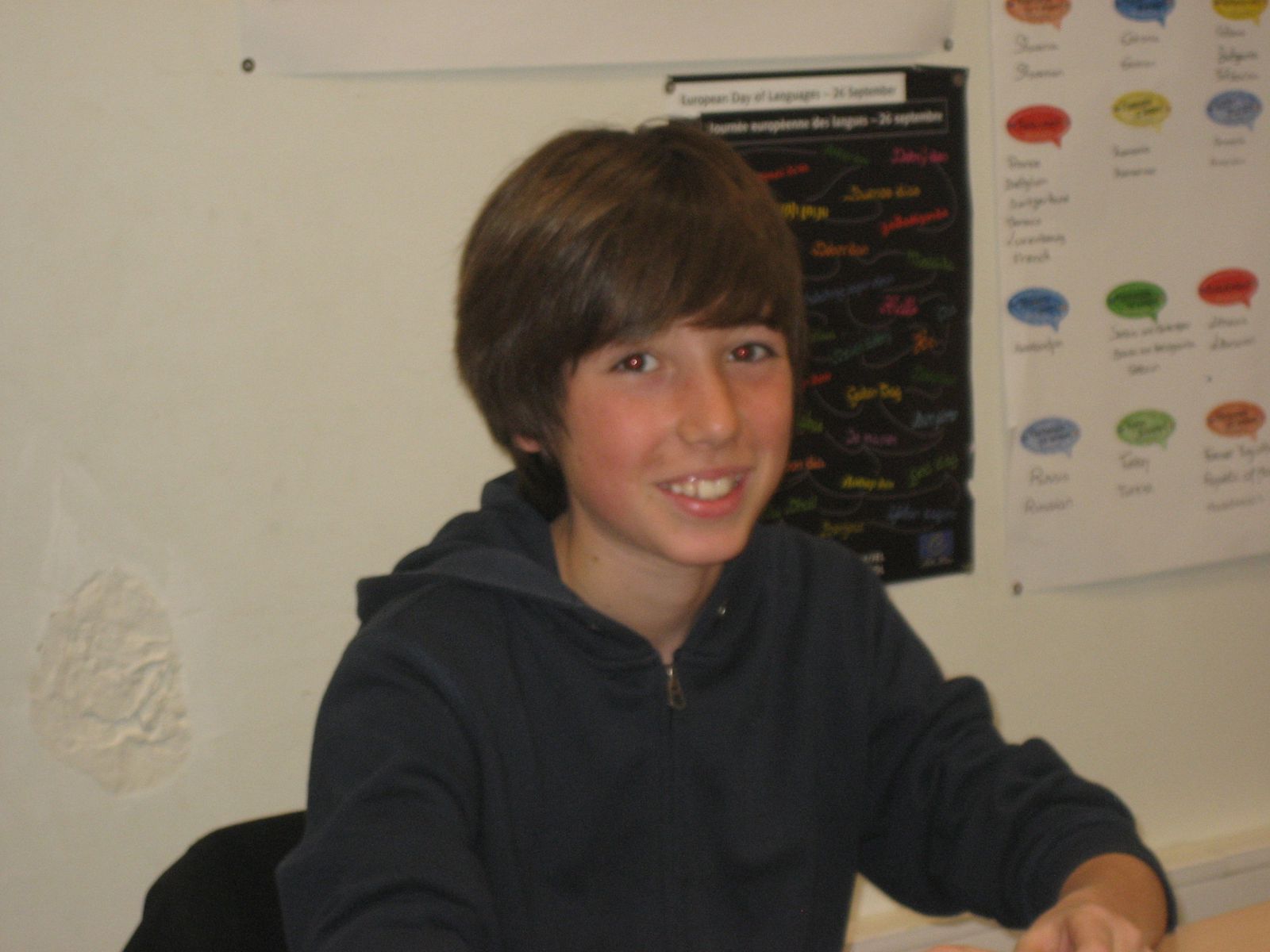 Our two chefs : David (on the left) and Valérian (on the right)
NB : David's mother is Welsh and he speaks English fluently which helps...to speak English...not to cook ! ;)
How to make

a yummy chocolate cake

The following recipe serves 8 people.
To make a chocolate cake, you will need the following ingredients:
110g of black chocolate, 100g of butter, 100g of sugar, 200g of flour, 3 eggs, a small spoon of yeast and 1 vanilla essence.
And now a quick summary of the utensils that you will need:
A wooden spoon
A mixing bowl
A spatula
A small saucepan
A big saucepan
A cake mould
A fork
Step1
Switch on the oven
Step2
Spread the butter and the flower in the mould
Step3
Melt the chocolate with a little bit of water in the small saucepan
Step4
Mix the butter and the sugar; the mixture should be like mousse
Step5
Add eggs one by one into the mixture; add the chocolate, the flour, the yeast and the vanilla. Mix all the ingredients together.

Step6
Put the mixture in the mould
Step7
Put in the oven for 5 min with a very hot temperature then put in the oven with a normal temperate.

Don't open the oven before 35-40min and check if it's cooked with a knife. If the knife is clean, the cake is cooked
Step8
Remove the cake from the mould and wait a moment for the cake to cool down, and then eat it, bon appetit !

Click here to download the recipe !