"I have a dream", (multimedia presentation by L. Bernard)
I have a Dream

"Here is a multimedia presentation of Martin Luther King's famous speech "I have a dream" .
It synchronizes the video, the sub-titles in English as well as other illustrative images and texts"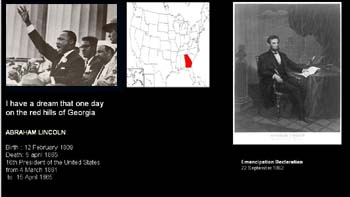 You will need Real Player to open this presentation
Download Real Player if necessary.
Absolutenglish.org - I have a Dream by Laurence Bernard I will meet very soon ! I can't wait ! Thank you for this excellent work LB !