Interactive exercises on Obama's inaugural speech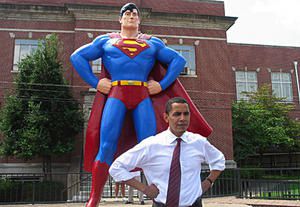 "Here is a series of 9 interactive exercises to study the beginning of Obama's inaugural speech delivered on November 4th 2008 in Grant Park, Chicago, USA .
The series includes" :
1 fill-in the blanks activity,
6 jumbled words activties,
1 vocabulary quiz,
1 "True or False" quiz
These interactive activities were created by Laurence Bernard, my collegue from Martinique and the original version can be found on Annie Gwynn's site.
You can find out more about my colleagues Laurence and Annie by clicking on their names.