My trip to Dominican Republic by Ema, 5°2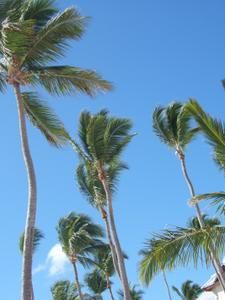 During my April holidays I went to fabulous country. This country's name is Republica DOMINICANA.
I took the fly , the trip was longer than a school day. But it was the price to pay.
The Republica DOMINICANA was a little isle between Haïty. The weather was very beautiful and
even if I do becarful I took a lot of sunstroke. Fruit were particuliary delicious, bananas and pineapples
were very juicy.
I saw flamingo, turtle and beautiful birds.the see was very blue and I love coconut palm on the beach.
It was very great but after 7 days I must go back to home, and this holidays was finish.