My favourite day : Christmas (a short story)
Read and listen to a boy telling us about Christmas, and find out about some of the things that people do for this holiday in the United Kingom.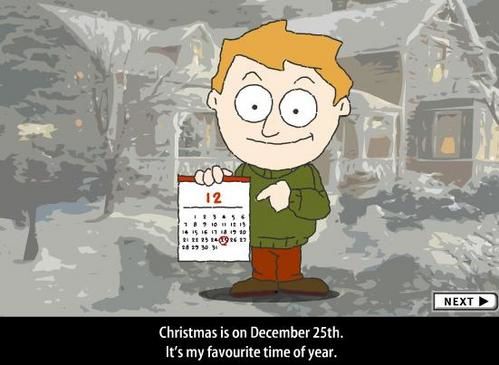 What's your favourite day? What happens on the day? Where do you go? What do you do? Do you eat special food? Do you wear special clothes? Do you give presents? Do you decorate your house?